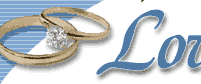 | | |
| --- | --- |
| | Obtaining Your Marriage License |
| | |
| | |
| | |


Prior to the Ceremony
Two weeks prior to your wedding date, send a photocopy of the license and any accompanying papers to me. Do not send me the original license. Include the following:
Date and time of wedding
Wedding location and map if appropriate
Names of two witnesses who will be present at the ceremony and sign the license
Your phone number
A copy of the wedding ceremony and program if applicable
An addressed, stamped envelope if you would like me to mail your license to your county clerk following your wedding
Your request form, check, and self-addressed, stamped envelope if you are requesting a certified copy of your marriage license to be sent to you (Note: The county clerk will usually provide this information when you obtain your marriage license, and if you order a certified copy at the same time as your license is submitted, you will usually have it by the time you return from your honeymoon--helpful for starting the process of changing accounts and so forth.)
IMPORTANT NOTE:
Without a valid marriage license in hand at the time of your ceremony, no celebrant is legally able to perform your wedding ceremony--this means your wedding will not occur if the license is not in my possession at the time of your wedding. I have heard horror stories of couples who got stuck in traffic on the way to the County Clerk's office on Friday afternoon, the day before their wedding, and the office closed before they got there! Please be sure you allow ample time to get your license. Also, because both of you will have other things on your mind that day, I recommend that a responsible person such as a parent, the best man, the maid of honor, or the bridal consultant be given the original license in advance to hold and provide to me on the wedding day, prior to the ceremony.

Copyright © 2002-2016 Vows of Love. All rights reserved.