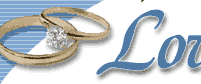 | | |
| --- | --- |
| | Obtaining Your Marriage License |
| | |
| | |
| | |

License Requirements
In the state of California, your marriage license is good for 90 days. A public license is a matter of public record, and may be used throughout the state of California, in any county. Most people file for a public license. A confidential license is not open to public inspection without a court order, and is good only in the county in which it is issued. License fees in most counties range from $65-$80.
Blood tests are no longer required.
Both parties must appear together to obtain a license. Both parties must be at least 18 years old, or otherwise have a guardian's consent. Both parties must have a valid photo I.D. such as a driver's license, military I.D. or passport.
If you have been married before, you must know the exact date your previous marriage ended. Some counties require a certified copy of the final judgement if it occurred within the previous 12 months.
You must have your ceremony within 90 days of issuance.
You do not have to be a resident of California to get a marriage license here.
You receive the marriage license on the spot. It takes about 45 minutes to 1 hour.
After the ceremony, the license is completed by the person performing the ceremony and is to be returned to the issuing office within 4 days after the ceremony. Once the issuing office receives the license and verifies that it is correct, the marriage is registered.

Certified copies of the certificate may be ordered from the issuing office, which usually provides an order form when you obtain the license. You will need a certified copy if you are going to change your name on your driver's license, and sometimes to change or add names to financial accounts.

Copyright © 2002-2021 Vows of Love. All rights reserved.