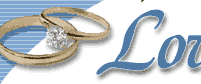 Creating Your Ceremony

I offer a variety of ceremony elements that can be tailored to the spiritual background, tradition, and wishes of the bride and groom. Choose a traditional ceremony, select from a vast array of ceremony elements, or create an entirely new ritual to make your wedding uniquely yours. Readings by me or other participants, candle-lighting, or a wine-cup ritual may add a special note to your ceremony. Often a bride and groom want to involve their children from previous marriages, their parents, or stepfamily members in the wedding ceremony. Offering opportunities for parents and children to share in the forming of this new bond, a family medallion or wine-cup ceremony can symbolize the formation of the new family which includes them.

After we have discussed what you would like to include, I develop a draft of the ceremony and send it to you for your feedback and changes via mail, e-mail, or fax--whatever you prefer. The process is not complete until you are completely happy with the ceremony that has been created. After all, these words symbolize the foundation for your life together!




Copyright © 2002-2021 Vows of Love. All rights reserved.