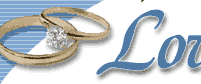 Wedding Locations

I will perform your wedding at a private home, hall, park, beach, restaurant, or virtually any special location you choose. (Of course, certain limitations apply--for example, I probably won't jump out of an airplane with you!)

One of the most popular places to get married is in your own home or in the home of a friend or relative. Other inexpensive locations include the clubhouse of an apartment or condominium complex, a restaurant, or outdoors at a public park or beach. Some of the most beautiful weddings have taken place in the simplest circumstances.

If you have more than a few guests, you may wish to rent a facility. Popular locations for every budget abound in the Bay Area; information on rental facilities, caterers, photographers, florists, and other important wedding goods and services are available from the Chamber of Commerce in your community, through wedding-oriented magazines, web sites, and exhibitions, and in many excellent books. One of the best sites I know to help you with finding the perfect wedding location is www.herecomestheguide.com, a companion site to the popular book series of the same name. I am not a wedding planner or bridal consultant, but I can assist you with further recommendations if needed.

Check the Resources section for additional suggestions, and recommended books.




Copyright © 2002-2021 Vows of Love. All rights reserved.