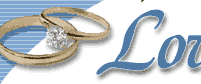 Ceremony Elements

In designing your ceremony, we will draw on a wide variety of spiritual and cultural traditions from which you may choose, to select the elements that reflect your feelings about marriage and each other. When you book your wedding, you will receive my workbook containing many options, as well as access to other resources to help you find the choices that are exactly right for you.

Many couples choose to include a special additional ritual in their ceremony to symbolize their joining:
In a Winecup Ritual, the couple may both drink from the same glass, which is sometimes then broken as a symbol that their relationship is unique and cannot be duplicated.
A Candle Lighting Ritual symbolizes the new light that two separate individuals make together, as they light one candle from two separate flames.
When a couple desires to honor loved ones who hold special importance to them, a Flower Presentation Ritual allows them to present flowers along with statements of love and appreciation to parents or other relatives or friends. In a variation of this ritual, other participants present flowers to the couple as symbols of the vitality of their relationship.
For a wedding that will blend the couple and their children into one family, a Family Participation Ritual can help formalize this new relationship, perhaps by the giving and receiving of tokens such as Family Medallions.
Many cultures have wedding rituals that have special meaning for them--we can weave the additional elements of your choice into your ceremony.

Sequence of the Ceremony